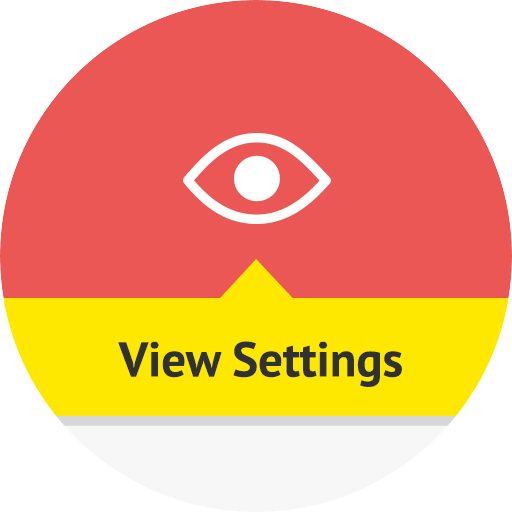 View Settings
Everybody's got their own way to work — some want the details, some the broad picture. Now you can tweak each of Monday's calendar views to your liking, hiding or showing activities, birthdays and social events.
Even though social events and birthdays in Monday are shown and designed to a place below your day where they won't interfere with your own plan, you might have reasons to hide them. Perhaps you're not a social person or have too many friends to wish happy birthday to. View settings will help!
To change view settings for both the month and week view (you can have different settings for both), click the eye icon on the header: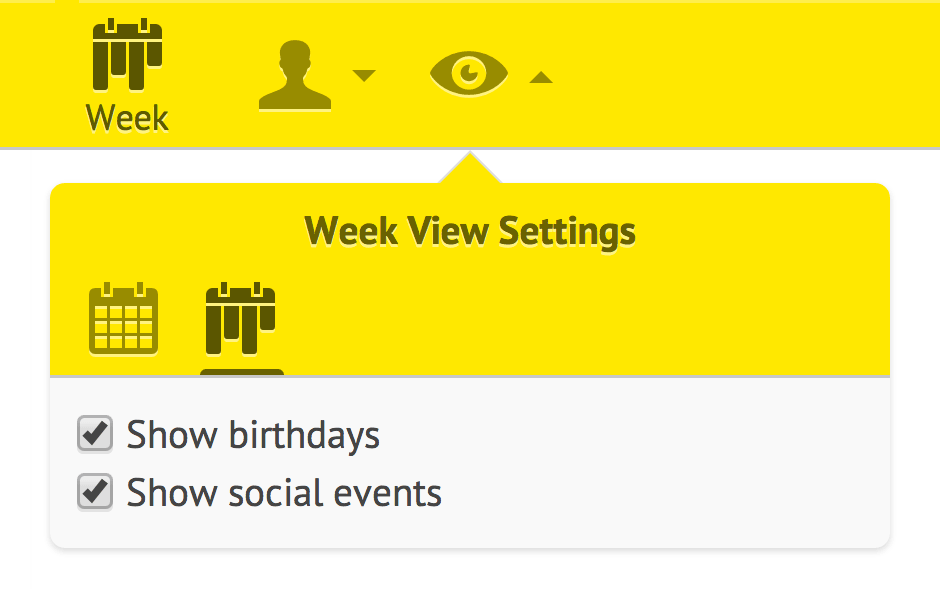 Feel free to play around and change them as often as you'd like. They'll be remembered each time you open Monday.
Activities on the Month View
With the ability to change view settings comes another feature — you can now see all activities on the month view and are no longer limited to those with times. No better way to see from afar how much work or play you've got ahead of you.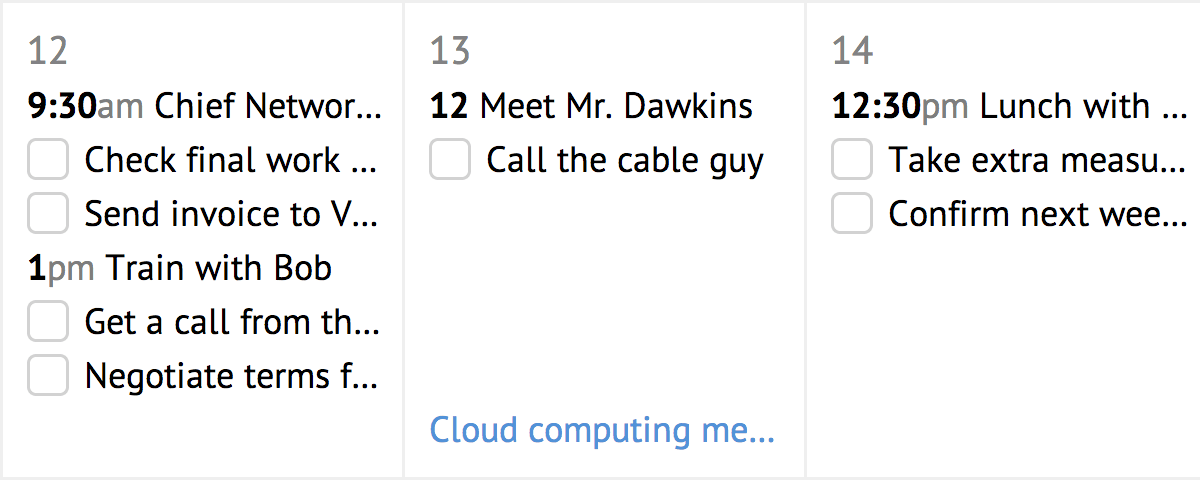 Should you prefer to use the month view to only manage timed agreements and events, hiding other activities is just a click away in the month view settings.
Both the new view settings and month view's activities are yours to try out immediately.
Have a great Friday!