Facebook Events
Have you ever missed an event because you didn't copy it to your calendar? It's funny that the more ways and social sites we have to share events, the harder it is to keep your calendar up to date.
Today you've either got to copy things over to your calendar by hand or hope to remember everything. From now on, let Monday handle that!
Monday brings all of your events from Facebook right to your calendar. This gives you an instant view of what events are going on that day and let's you jump to more info from right there. No longer will you have to copy-paste times and titles and hope they won't be changed behind your back — with Monday they'll be up-to-date automatically.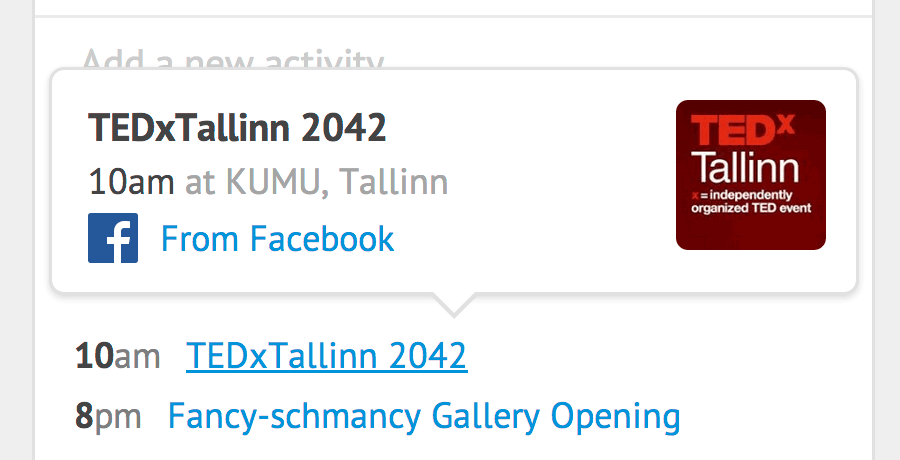 What makes it really useful is that they'll be unobtrusively shown below your own activities. This way all of the concerts and other social events you've been invited to (but haven't decided on) don't end up stealing your attention from your own agenda.
All you have to do to see your Facebook events in Monday is to open Monday and connect to Facebook in Settings. Within 15 seconds you'll see your events showing up.
Now go have a smashing Thursday!